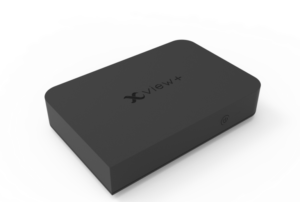 LONDON, UK and SANTA CLARA, CA – 23 November, 2020 – Oregan Networks, a leading telecoms software and system integration specialist and Amlogic, a fabless semiconductor company catering for advanced video devices, announced a strategic partnership to deliver harmonized software integration and certification processes and enhanced Consumer Experience, to enable cable, satellite and telecoms operators to tap into faster time-to market schedules and pace of innovation.
The companies are Android TV System Integration and SoC partners respectively, enabling MSOs to benefit from a rapid product development and efficient maintenance cycle with common code evolution processes, early access to new Android TV content discovery and security features, as well as timely updates to STB products in the field.
As part of the Android TV Operator Tier productization offering, the partners' reference design-based delivery model ensures appropriate integration and certification processes with premium content services.


The next-generation solution based on the Amlogic S905X4 reference design is aimed at fulfilling the processing, security and video decode requirements of Android 11 Operator Tier STBs, with support for HDR, MS12 and AV1, cloud gaming, as well as advanced Conditional Access options, inclusive of Widevine CAS.


Oregan's Product Lifecycle Management (PLM) services are offered as a core part of Oregan's DevOps suite across Android TV and Linux CPE, including product definition consultancy, roadmap planning strategies and technical execution. The solution combines virtualized tools for code management, precision feature planning, comprehensive system integration, test and certification.
Oregan's complementary technology extension modules for Android TV enable in-field analytics and telemetry, Multicast and CMAF delivery, and Digital Video Broadcast for cable, satellite and terrestrial networks. Oregan facilitates a combination of new OTT video programming and applications with traditional methods of packaging, delivering and monitoring high quality services across existing and new CPE.
Mark Perry, CEO of Oregan said: 'We are privileged to have worked with Amlogic to deliver a number of successful commercial projects in the European and Latin American markets, where our joint ability to define and deliver CPE solutions in a way that allows operators full transparency of the process, was unprecedented in the market. With key innovation metrics being velocity, agile flexibility and total cost of ownership, Oregan and Amlogic are firmly positioned as market enablers that deliver on the promise of distributed collaborative development.'
"As video consumption has risen dramatically, paving the way to the expansion of the media devices market, Amlogic looks to engage with experienced agile delivery partners that enable project execution and certification of Android TV products," said James Xie, senior vice president of corporate business strategy at Amlogic, "We look forward to our ongoing collaboration with Oregan as the demand for Amlogic's products grows".
About Oregan Networks
Oregan Networks is an agile engineering specialist serving its international customer base of Pay TV operators from development and support centers in the UK, Scandinavia, APAC, and Latin America.
Oregan's core expertise in digital video spans decades of innovation in technology and processes, enabling it to effectively lead an end-to-end product management cycle – from design to post-market evolution. As a Google System Integration partner for Android TV, Oregan is enabling transition to new paradigms of content distribution and monetization with Android TV technologies and ecosystem partners. In September 2019 Oregan acquired the assets and technical operations of Zenterio, a former Nokia Digital TV solutions spin-out, consolidating its engineering capabilities and customer base.
Read more at www.oregan.net
About Amlogic
Amlogic is a world leading fabless semiconductor company that specializes in design, development and application of high-performance multimedia system-on-chips (SoC).  As a result of its rapid innovation cycles, Amlogic has expanded into new growth areas, including smart vision, wireless connectivity and automotive electronics. Founded in Silicon Valley, Amlogic has worldwide operations covering R&D, operator support, and sales across Santa Clara, Shanghai, Shenzhen, Beijing, Chengdu, Qingdao, Taipei, Hong Kong, Seoul, Mumbai, London, Munich, Indianapolis, and Milan.
Visit Amlogic online at www.amlogic.com