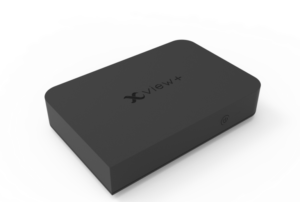 London, UK and Guadalajara, Mexico – February 25, 2021 – Oregan Networks, a UK software and services company, announces a successful start of the year, bringing to fruition an Android TV development project for Megacable, Mexico's leading cable operator with over 3.5 million PayTV and Internet subscribers across GPON and Cable networks.
As the system integrator of Megacable's Android TV Operator Tier Hybrid STBs, manufactured by a partnering OEM, Oregan took responsibility for all aspects of the firmware integration, certification and quality assurance of the final commercial product. The engagement is part of a multi-year commitment to develop and maintain Megacable's PayTV products, enabling the operator to stay ahead of the curve in terms of subscriber-facing features and services.
Megacable launched its Xview service in 2017 as the next-generation multiscreen video platform, including interactive capabilities which can be accessed through both STBs and mobile devices.
This year's launch of Xview+ takes the service into the realm of unlimited entertainment, with Netflix and Amazon Prime Video available alongside premium applications from Google Playstore, running side-by-side with operator's own content and accessible conveniently via dedicated remote control buttons, guide channels, the VOD store and via the main entry screen of the Operator Tier launcher.
This next-generation Xview+ solution allows Megacable to offer its subscribers a digital television service, enhanced with state-of-the-art technologies, powering reliable streaming of 4K UHD content, highly responsive Interactive Program Guide and User Interface, as well as the staple Android TV features, such as smart content discovery via Google Assistant, which consumers of digital content have come to expect. Access to thousands of hours of linear and on-demand content, including the most popular network programs, movie premieres and fresh entertainment are now easily accessible with a single remote control.
Gerardo Seifert Arriola, CMO at Megacable commented, 'As a forward-looking organization, with an ambitious vision for the future of our customer's entertainment, connectivity, and quality of experience, Megacable benefits greatly from the synergistic alliance we've forged with Oregan, employing the technical and roadmap strategy skills that Oregan brings to the table. As our technology and DevOps processes partner, Oregan provides the breadth and depth of skills and technology components required for the timely and successful launch of new products and features'.
'We are delighted to be the enabling technology and integration partner driving Megacable's innovation and leadership strategy for the Pay TV market, said Mark Perry, Oregan's CEO. 'As part of our multi-year engagement, Oregan aims to deliver and maintain a solid evolution path for Megacable's Android TV products and services, allowing them to step into the new era of TV entertainment products confidently'.
Cable and IPTV Capabilities in a Single Android TV Product
The new Xview+ platform incorporates an intelligent algorithm which accurately auto-configures the network settings for GPON or HFC networks at the point of installation, activating the appropriate connectivity and playback method. The hardware runs on a powerful silicon platform from Amlogic and is part of the Netflix Hailstorm project, which endeavours to enable a rapid deployment with reliable accessibility and quality of Netflix' viewing experience.
Oregan has delivered a single certifiable custom Android TV system image that encapsulates dynamic operator-specific adjustments to the launcher, network signalling, encoding, conditional access and in-field upgrade mechanism.
Essential to device operations is Oregan's DVB stack and IPTV Multicast player for Android TV, tailored to the specifics of Megacable's channel multiplexing and conditional access content protection. Oregan also provides Device Management and Diagnostics solutions, to automatically identify and remotely diagnose issues during trials and deployment.
About Oregan Networks
Oregan Networks is an agile engineering specialist serving its international customer base of Pay TV operators from development and support centres in the UK, Scandinavia, APAC, and Latin America.
Oregan's core expertise in digital video spans decades of innovation in technology and processes, enabling it to effectively lead an end-to-end product management cycle – from design to post-market evolution. As a Google System Integration partner for Android TV, Oregan is enabling transition to new paradigms of content distribution and monetization with Android TV technologies and ecosystem partners. In September 2019 Oregan acquired the assets and technical operations of Zenterio, a former Nokia Digital TV solutions spin-out, consolidating its engineering capabilities and customer base.
Oregan powers millions of Digital TV devices deployed internationally by leading telecoms and video service providers, including Megacable, Forthnet, British Telecom, Telefonica, NTT Communications and Sony Entertainment.
Read more at www.oregan.net
Trademark Notice
Oregan Networks, SparQ and Zenterio are trademarks of Oregan Networks Ltd. Google, Android, Android TV, Google Play Store, YouTube and Chromecast built-in are trademarks of Google Inc. All other trademarks are properties of their respective holders.